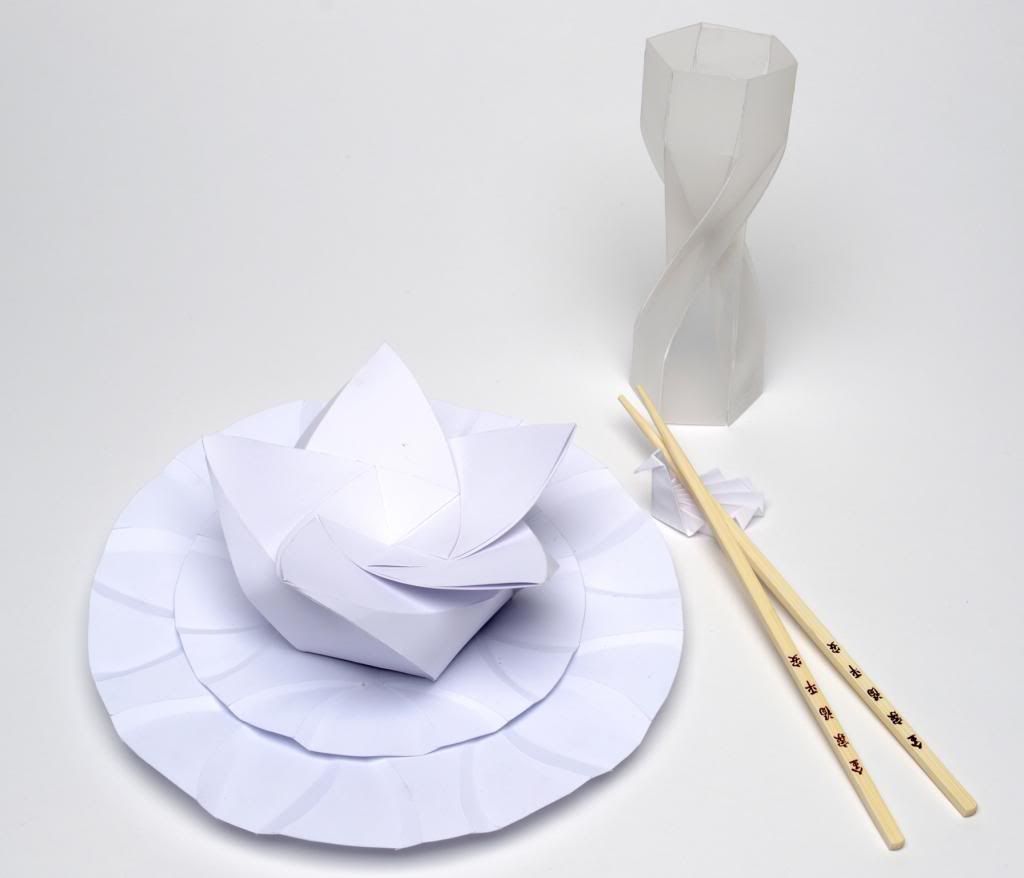 3-D First-Class Japan Airlines Tableware structurally inspired by origami folds (1 bowl, 2 plates, champagne flute & chopstick rest)
Designed to reflect 'in-flight' aspects, the origins of the company and enhance the aesthetic experience of first-class dining on Japan Airlines after reviews of presentation complaints whilst remaining practical.
Chopstick rest inspired by Japan Airlines logo branding.
Handmade prototypes for visual presentational purposes.